Daniel Drake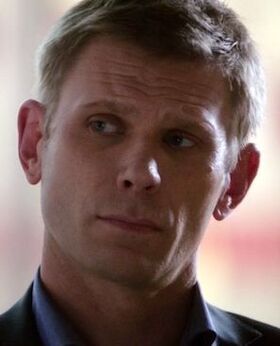 ---
---
---
---
| | |
| --- | --- |
| Occupation | Co-owner of East Village Publishing |
---
| | |
| --- | --- |
| Residence | New York, NY, U.S. |
---
---
---
Daniel Drake is the co-head of East Village Publishing with his wife Sabrina Drake.

Character Background
Drake grew up poor but earned a full scholarship to college, attending Northwestern University in Chicago. He married Sabrina in 1992. He took out a hit on his wife after their relationship deterioted over the course of several years and she refused to sell their publishing house. His wife also took out a similar hit on him. Reese was able to intervene and save them both from their respective assassins. He then kidnapped them and took them both to a safe house. There Finch was able to convince them that they are not evil and that they're just a couple who grew frustrated, and whose frustration turned to hatred. Daniel and Sabrina both wanted to call off their hits but neither of them could reach the people that they had hired. So Reese took them back to their apartment to lure out the killers. Reese then locked them in the pantry to keep them out of harm's way.
Locked in the pantry, Daniel and Sabrina are finally able to talk. They talk about how Sabrina was pregnant and how they lost their first child due to a miscarriage. Daniel points out how Sabrina never wanted to talk about it and assures her that he didn't blame her for what happened. They realized that neither one said what they were really thinking. Sabrina wanted the company because it was the only thing she had left, while Daniel wanted to get rid of everything. They apologize for trying to kill each other and agreed to try and have a baby again when the get out of their current situation. Reese, Carter and Fusco are able to take down the assassins and save their lives. The next morning the Police arrest the Drakes. However later Finch tells Reese that they won't serve much time as they have very good lawyers and because both of them refused to testify against each other. Reese says that it took a lot of trouble just to figure out they loved each other but Finch tells him that anything is worthwhile when life gives a person a second chance to be with the one they love.