Dr. Richard Nelson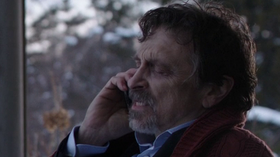 ---
---
---
---
---
Occupation
Heart surgeon
Professor
---
| | |
| --- | --- |
| Residence | New York, NY, USA |
---
---
| | |
| --- | --- |
| Affiliation | Booker University |
---
---
Dr. Richard Nelson was a heart surgeon.
Character Background
Nelson was a well respected heart surgeon and medical researcher with Booker University. He is divorced from his wife following an affair and is struggling with his relationship with his daughter Molly Nelson.
While receiving an Emeritus award, he was poisoned with polonium by order of Vincent Cochran in order to conceal his illegal activities from the SEC. He is told that he has less than 24 hours to live and at Reese's urging he agrees to use the time to locate his killer and set his affairs in order.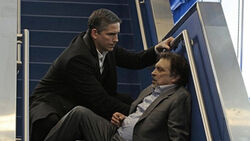 Nelson tries to reconnect with his militant daughter, but her anger prevents them from reconciling. His health continues to deteriorate as he investigates his murder with the help of Reese, who brings him back from the dead at one point with a shot of adrenaline to his heart. Nelson is able to carry out revenge on his killer when he sits with him at an upstate lodge and watches as he drinks polonium-laced wine served to him by Reese. Nelson tells his killer that he has twenty-four hours to spend his $9 billion fortune and suggests that he do so wisely.
Nelson calls Molly from the porch of the lodge and he comforts her about a recent breakup but does not tell her about his poisoning. The doctor says goodbye and Reese brings him a drink of his favorite Scotch. Nelson thanks him for giving him one last chance and then promptly dies.
Trivia
Nelson's murder is likely based partly on that of ex-KGB officer Alexander Litvinenko who was poisoned with Polonium-210 via a contaminated teacup in London during 2006.