Titus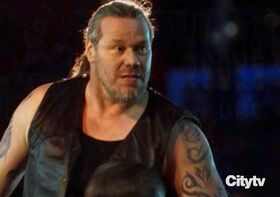 ---
---
---
| | |
| --- | --- |
| Residence | New York, NY, U.S. |
---
---
---
Titus is a high Ranking member of the Aryan Nation.
He orders his men to locate Leon Tao who has embezzled millions of dollars from the Aryan Nation's business dealings.
He is so big and powerful that even Reese has trouble taking him down on his own. He is eventually knocked out by a less-than-lethal slug fired by Carter from Reese's Grenade Launcher.
Trivia
He is one of the few people along with IRS, Ulrich Kohl, Fox and Daniel Drake's would be assassin to get the better of Reese in hand-to-hand confrontation on their first meeting.